Susquehanna River Archaeological Center
345 Broad Street, Waverly, NY 18840 607-565-7960 srac-3
Website: www.sracenter.org
Email: info@sracenter.org
The Susquehanna River Archaeological Center (SRAC) of Native Indian Studies is committed to preservation and education concerning the Native Indian archaeology, culture and history within the Twin Tiers Region of New York and Pennsylvania. http://www.youtube.com/watch?v=A2A7wZYVQWg
The lecture hall space can be rented out by individuals for private gatherings or organizations needing a space for meetings or informational gatherings. We have 80 seats in a lecture style setup usually that can also be changed out to chairs with tables or in any floor layout you prefer.
Frisbie Homestead Museum
1670 Halsey Valley Road, Spencer, NY 14883-9549 607-589-4492
"Experience life in Halsey Valley-1900" Step back in time and share a piece of family history. Enjoy original family artifacts, circa 1890-1910, in a fully reconstructed rural homestead typical of that period. Discover this truly unique collection of one American family's history. A great field trip! Call for details, ask for Arlene. Open May-Sept. Saturdays 10-4 pm or call for appointment.
Bement-Billings Farmstead
One mile north of the light on Rt. 38, Newark Valley, NY 13811 607-642-9516
Website: www.nvhistory.org
Email: nvhistory@stny.rr.com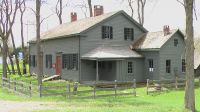 1800's living history museum. Crafts/skills (blacksmithing, herb garden, open hearth cooking, woodworking, candle making, textiles) performed by costumed docents. Hands-on activities. Built in 1810, the only living history museum in the Southern Tier, available May-October for special farmstead tours. Tour may be expanded by adding the Newark Valley Depot to the itinerary. Home of the annual Apple Festival and Primitive Rendevous. Hours: Sat-Sun. 12-4 pm, July-September, May-October hours by appointment.
Tioga County Historical Society
110 Front Street, Owego, NY 13827 607-687-2460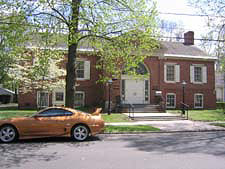 Website: www.tiogahistory.org
Email: info@tiogahistory.org
Travel through time in the museum and gift shop or enjoy walking tours through our historic villages. The museum presents exhibits and programs highlighting local agriculture and industry, paintings, photographs, textiles, decorative arts, military, firemen's items, prehistoric stone tools and more. Open Tuesday - Saturday, 10 AM - 4 PM; Library Tuesday - Friday, 1 - 4 PM, Saturday, 10 AM - 4 PM.
Spencer Historical Museum
22 Center Street, Spencer, NY 14883 607-589-6670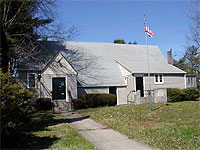 Dedicated to preserving the history of Spencer, NY. Large room of artifacts, displays, records, and geneology of the people and town. Open June-August on Saturdays and Sundays 2-5 p.m. Other times by appointment.