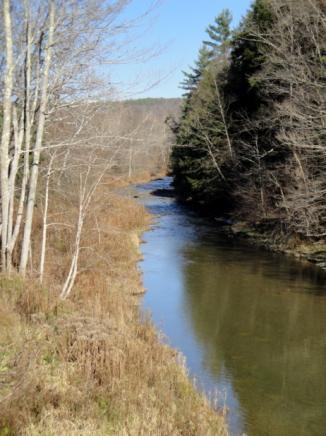 The Town of Barker is one of the oldest communities in Broome County, established in 1831. Historically, the town is a small agriculture-based community. As in many rural communities, the mid-twentieth century saw unprecedented levels of growth due to rapid suburbanization and an influx of urban dwellers interested in residing in attractive rural communities.
The town is characterized by rolling hills, a narrow river, and a stream valley with few suburban style residential developments.  Many of the rural attributes and agribusinesses in the town have been retained.
The Tioughnioga River bisects the town flowing south from Whitney Point to the Chenango River. The Route 11/Interstate 81 corridor and State Route 79 corridor along the river are key transportation routes. Route 79 is a proposed byway within the Heritage Area.